EVENEMENT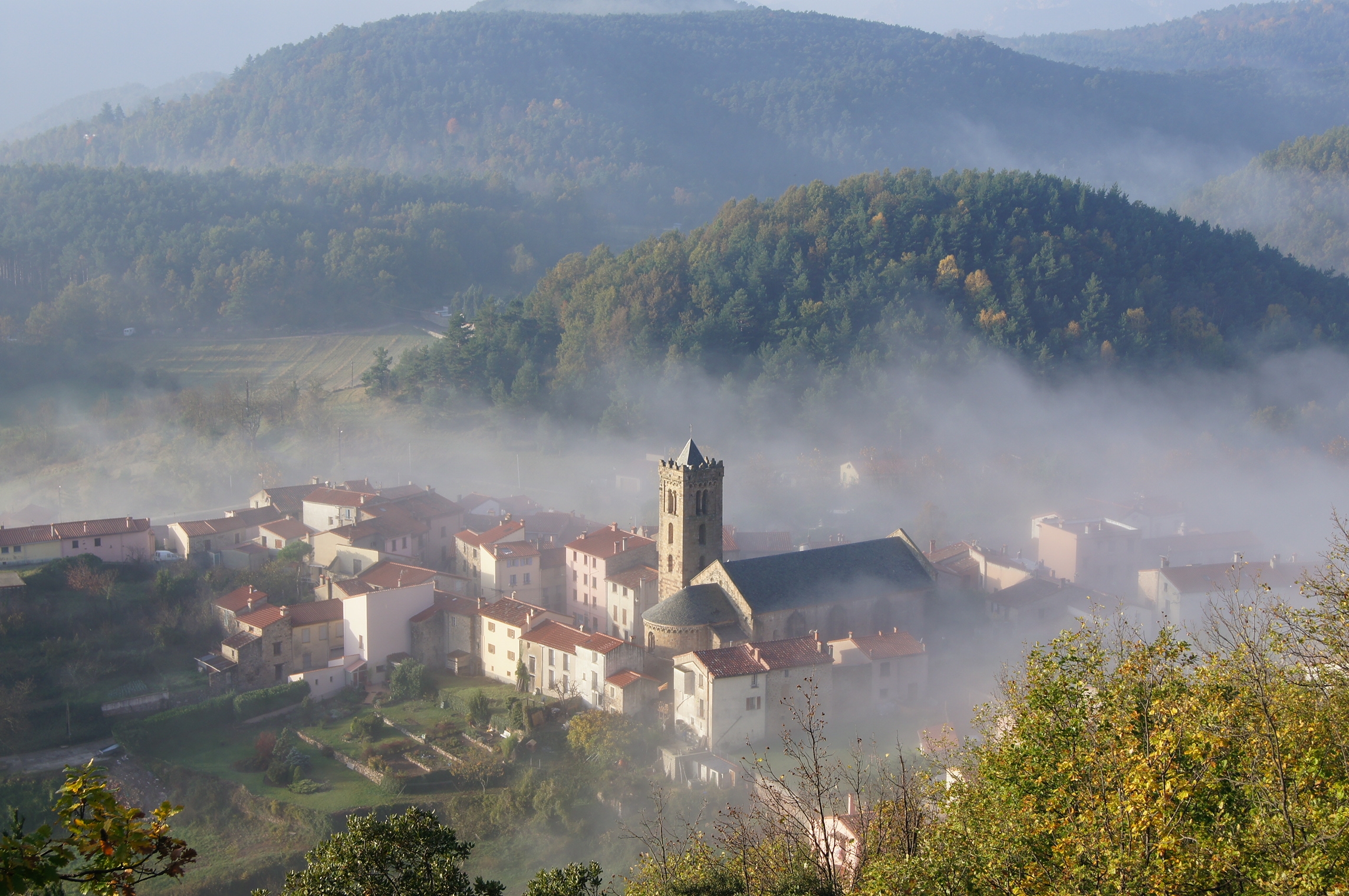 Welcome to Coustouges

Coustouges is a haven of peace and beauty. It sits at the valley head, tucked into the mountains 832m above sea level with a view down into Spain (south Catalonia). It has all the accoutrements of modern life and yet retains its traditions. The flora and fauna are rich and varied, the rivers and streams pure.
People still collect a wide variety of mushrooms, lime blossom for tea, grow their own food, spend time with each other and keep the Catalan language and culture alive.

As a place to visit for either short or long stay, the quiet charm combined with the sunshine and slower pace of life and the wide choice of walks both long and short and with accommodation, a shop, a bar and excellent restaurant to hand, all this makes for the perfect opportunity to unwind and take stock. There is boules ground and a children's playground. There is fresh air and bright blue skies, where one of the joys is just to sit and watch the cloud formations change and the sunlight dapple the ground through the tree canopy.

Whether you decide to be active or indolent your time amongst us will undoubtedly enrich you.
---